Capra Clothing Co. Launch May 20!
Posted May 19th, 2009 by kimsuarez
Hey guys.

So finally we're launching Capra Clothing Co. starting with the Spring '09 collection!!!
It's been a long time in the works and it's super exciting to finally get it launched!

At 12 AM on May 20th the new site, along with the four Spring styles and a few accessories will be released!

Official Capra Clothing Co. Site (up May 20th)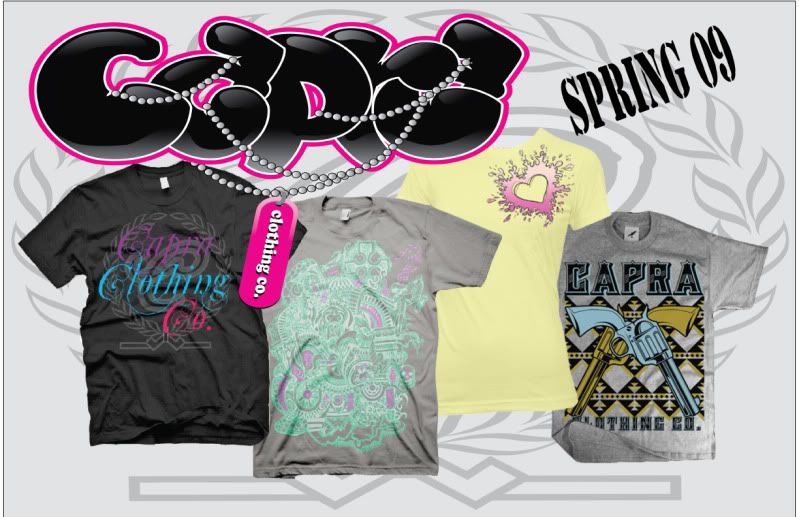 Spring '09 line-up posters will be given away with the first 50 orders.

All printed on American Apparel. All production and web design done by AKT Enterprises.

There will also be a 20% sale all day the 20th!

On top of that, the 1st, 10th and 20th orders will all receive a free tee of choice and a $50 gift card to wherever you like!! (Must be able to purchase either locally in the Bay Area or online.)

Our line features designs by amazing artists such as: Matt Hiltman, David Medrano, Mitch Barrios, Mat G (Jumpy), and Greg Abbott, custom mailers and boxes by Derisory Design, button packs by John Paul and Myspace layout by Awaken Design Company.

Also if you are local in the Bay Area, please check out our launch party at Thriving Ink in Pleasanton on May 28th!! Times and details to still be decided.
Our line is also available for sale at Thriving Ink, which is located downtown on W. Angela St. in Pleasanton.

So in the meantime, check out our temporary site, Facebook, Myspace, Blog, or Twitter.

Or send us a message through AIM at CapraClothingCo

Hope you guys enjoy the designs. Here are a couple pics from the recent photo shoot.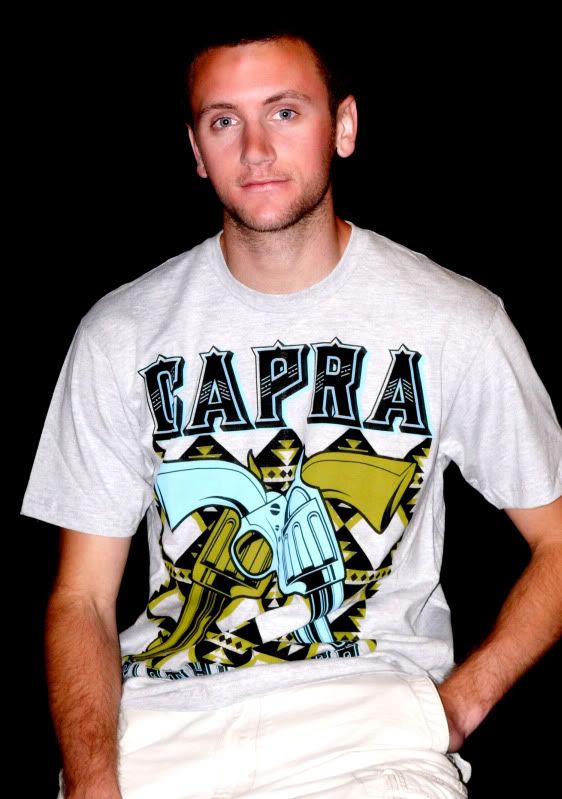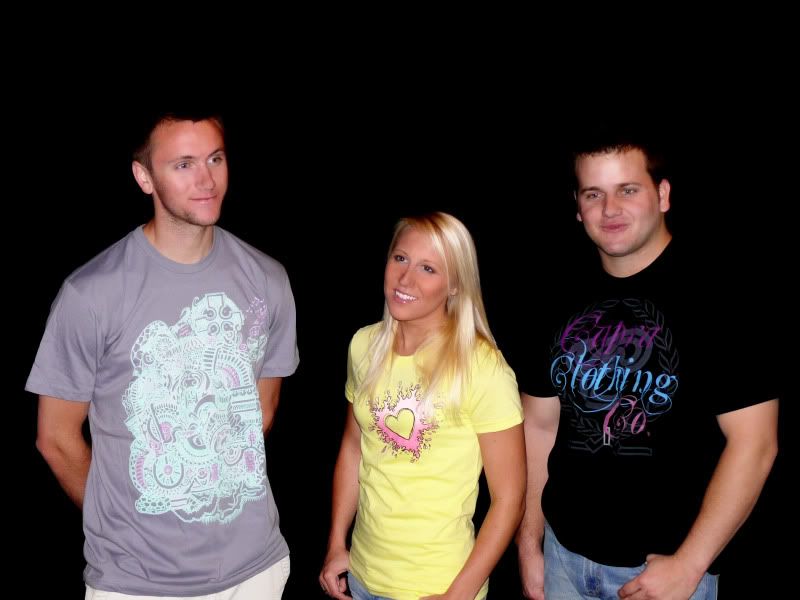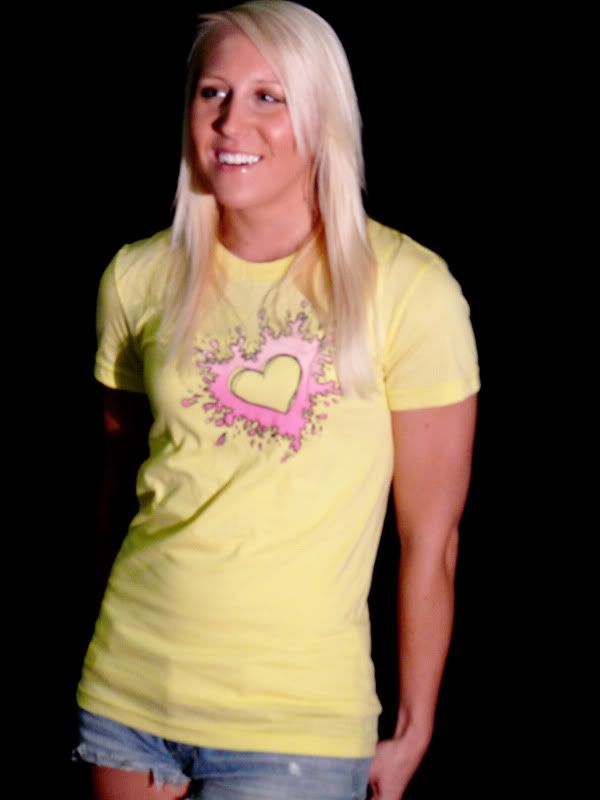 Hope I didn't forget anything and hope you enjoy.
Recent Jobs
No recent jobs.