Drawing Carnage! New Art Process Video!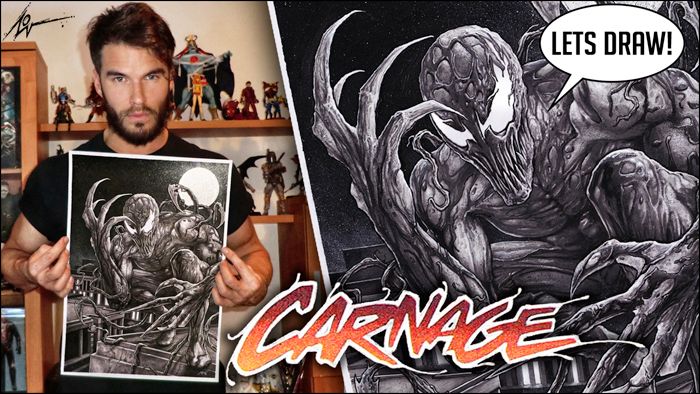 https://www.youtube.com/watch?v=910c-xZVV3A

Hey guys, I've just posted a new video on my channel. Here I show you my steps from start to finish and a run down of the tools I use to create my art.
I decided to draw the awesome Carnage from Marvel Comics for this video.
Hope you enjoy it and subscribe!

Cheers!