DEADHAUS CLAN - DO NOT BUY
Posted February 17th, 2013 by ANCESTRY
Hey guys,

I hate doing this sort of stuff but I know a few members of the community worked on their designs and may have some other sources of contact. Anyway, as the story goes I placed an order with D.C. back in November and it still has not been received. I tried contacting the owner (Joseph) via email about the issue back in December who provided me with this ambiguous response

"I'm not going to get into a story, just going to apologize and get you a tracking number within the next few days. Just wanted to let you know you are not the only person this happened to. again really do apologize."

this did not happen. no tracking number provided, no explanation. nothing. (This would be the last contact I've had). So I progressed to contact both the brand and Joseph via Facebook for an explanation and resolution, neither of which have still not been provided. I know I am not the only one who had not received their orders but they have since disabled the ability to write on their wall and removed the owners names from brand info to avoid further contact. Funnily enough, he still shows up as an admin and it would seem that he is still active on his personal fb page, uploading dance videos with his dog and his mega-cool cat meme tattoos which I presumed were partially paid for with my money.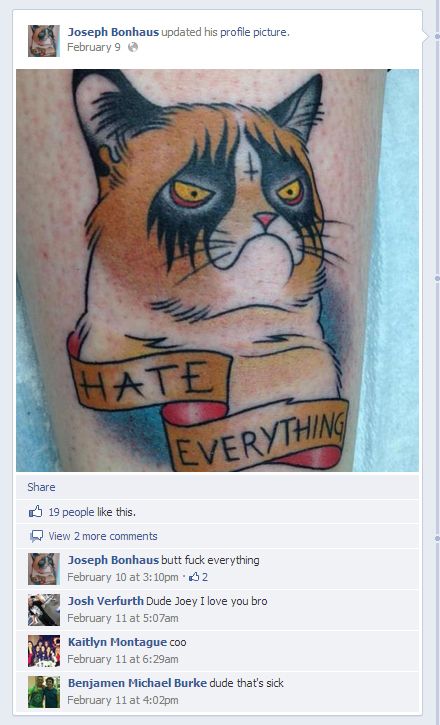 Its a shame as they had some fairly decent products. I post this, not only as an attack on the brand and its owner, but to avoid others wasting their hard earned on a product they will probably not receive. If you have had an positive experience with them, by all means let me know.