Haven't done one of these in a while, but with this many artists bombing around I know for a fact some of us should be talking about one of the strongest representations of illustration out there.

Hickman on Avengers is crazy good, the dude always thinks like 5 years into the future of his books and the beginning of his run on the book has been awesome so far. Today's issue about the new Smasher was brilliant.



And Bendis on All New X-Men has felt just as rejuvenating. His whole concept of young X-Men traveling to the present to see what they as a group have become. I love that he finally got rid of the feline beast concept, super stoked to have my good ole simian beast back in play.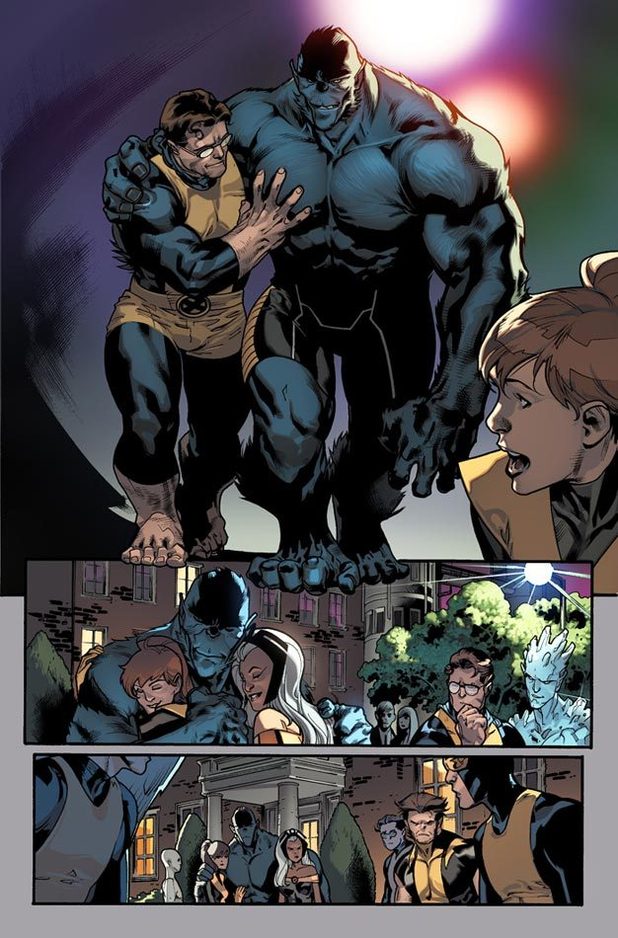 Over at DC they are at least doing somethings right with their Green Lantern and Batman franchises. Batman really needed to have an overhaul and Snyder and Capullo have been killing the game with the current series. The Joker has never been portrayed better or creepier than he has in the last couple of issues. The fact that he uses his own cut off face as a prop to tell jokes with is unnerving.



And they also did the right move by not messing with a single thing of Geoff Johns run on Green Lantern. Its been the best franchise in their cannon for years and continues to do so. The new lantern Baz is a great new addition to the corps and the fact that he is both a supposed middle eastern terrorist and carries a gun in addition to his ring shows that DC isn't holding their punches which I can respect.




What have you guys been reading?