Calling all indie brands!
Posted January 18th, 2012 by Obscure
Hey guys,

We have started to do fulfillment at Obscure along with offering distribution to all our customers. No sure if any of you are interested in this but if so let drop me an email on the address below and i can send some more information over.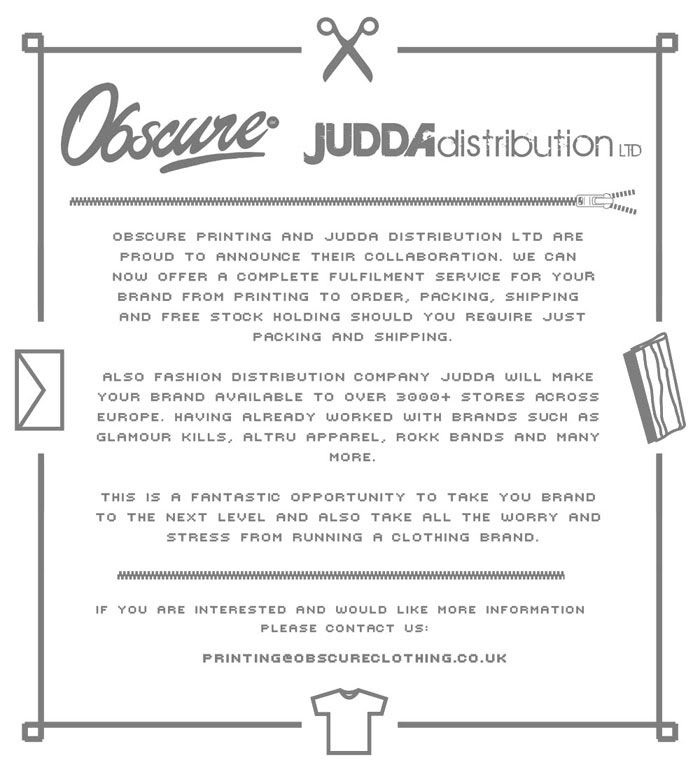 Recent Jobs
No recent jobs.