Resource: 2 Color Halftone Mix Preview PSD
Posted September 2nd, 2011 by Balefire
Just posted this up in the Resources: http://mintees.com/resources/2887


------------------------------------------------------------------------
PSD File: http://www.mediafire.com/?x33sfvilykstgl3



I made this while working on an apparel design that had a very high color amount because it included flags of various countries, a giant green monster, and people with different hair colors. My color cap was 7, so I had to halftone many of the more organic colors. I created this PSD to quickly preview what 2 colors halftoned together look like, and also, what shade of grayscale to input into the "halftone machine" (bitmap mode in Photoshop **sidenote - for a play-by-play of the exact halftone technique I use, check out the Sol Amstutz tutorial on Halftones here in the resources section if you haven't already: http://mintees.com/resources/2696-quick-tips-halftones**).



To use this simply change the color overlays of the 2 Layers in the PSD file to the 2 colors you already have in your design (or 2 colors you're planning to use, or figure out 2 colors you may want to use based on how well they combine together). Note that Layer 1 is a full base underneath of Layer 2 - in other words, this was not flattened, trapped, and separated - it is simply meant to use as a previewer.



Here's a download link of the PSD file.



It's set up on an A3 size document at 300 resolution, created in Photoshop CS5.



Here is what it looks like: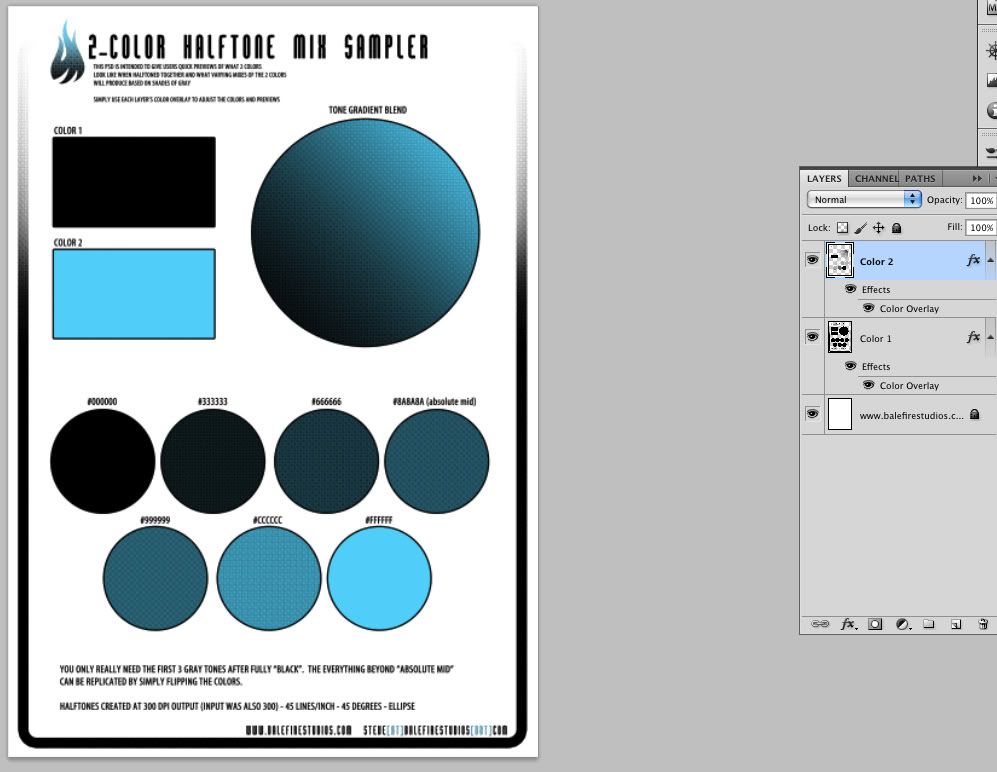 The halftones up close: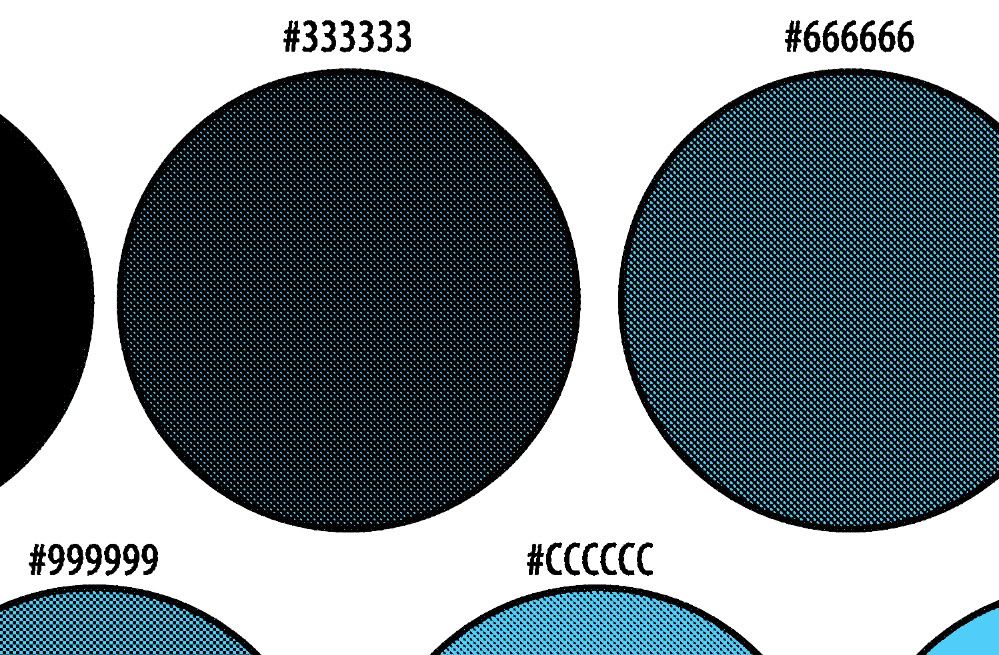 Enjoy!
Recent Jobs
No recent jobs.